It was a scorching hot day when Carlos Fernando Argueta was interviewed for a job at a clothing factory in western El Salvador, but he still wore a long-sleeved shirt. The tattoos on his arms had cost him jobs before, tell-tale signs of his past life in the notoriously brutal Mara Salvatrucha (MS-13) street gang.
"Believe me, I'm very ashamed," says Argueta, 39, who joined the gang when he was 12. "I know that we corrupted many hearts and minds. But if God has his arms open for people like us, then why can't society give us a job opportunity?"
Between 30,000 and 60,000 active gang members in El Salvador, in a population of 6.3 million. It was one of the most dangerous countries in the world last year; in 2015 it recorded one murder every hour, after a truce between the MS-13 and Barrio 18 gangs fell apart and a bloody turf war resumed.
The interviewer spotted that Argueta was attempting to hide his past. He gave him the job anyway.
Argueta has worked for nine years at League Central America, a clothing factory that produces apparel for US universities including Harvard and Princeton. It's one of a growing number of firms, at least 10 so far, in El Salvador hiring reformed gang members. Those include energy firm AES Corporation and a tuna packing company, according to the Trabajemos por la Paz (Working for Peace) group, which has found jobs for more than 700 reformed gang members since 2008.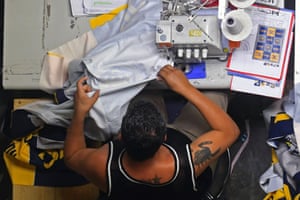 Unsurprisingly, research suggests that those who can find regular employment are more likely to escape the cycle of gang violence that has tormented the country.
League Central America has employed at least 100 former gangsters since 2009. The company pairs with local churches and community groups to provide job training and facilitate the delicate process of cutting ties, which involves careful negotiation with leaders who view defectors with suspicion. In fact, members are never considered to have truly left, only to have become calmado, or inactive.
According to the head of League Central America, Rodrígo Bolaños, none of those who joined his firm have returned to active status.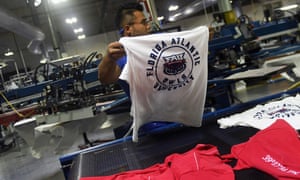 This process of rehabilitation stands in stark contrast to the politically popular mano dura, or iron fist, approach to dealing with the country's gang violence, which has seen lethal extrajudicial violence meted out by security forces. "We have stopped a tremendous problem by embracing the community, giving them a true opportunity in life. We're resolving the problem instead of killing them," says Bolaños.
"It sends the message that we have to embrace the community if we want to have a healthy country."
Manuel Oswaldo Henríquez, a 31-year-old employee at League Central America, joined the Barrio 18 gang at 14.
"After ninth grade, I didn't want to study anymore," Henríquez says. "There was no future for me in this country because I had already tattooed my body." His teachers were afraid of him, awarding passing grades out of fear. His life consisted of shootouts in rival neighbourhoods, followed by the inevitable retaliation on his own turf.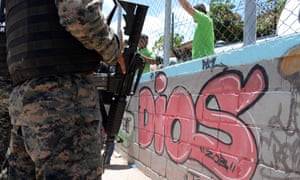 Now, Henríquez has a respectable job that allows him to provide for his wife and six-year-old son.
Not everyone is convinced of the merits of offering jobs to people such as Argueta and Henríquez who have perpetrated terrible crimes. Many Salvadorans bear the scars of years of gang violence. Some firms still refuse to partner with Trabajemos por la Paz, while others are only comfortable offering food for programmes and events. Those that do open their doors also face the task of winning over the existing employees.
"It's a challenge to convince not just the business owners, but all the people working at a company," said Nelson Morales, the executive director of the group. "But through the years, we've realised that people are opening up. Part of our work is making sure that society and business owners understand the [gang] phenomenon."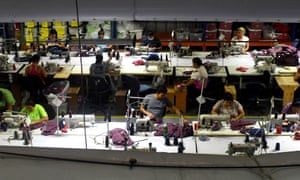 For Morales there's a simple logic to the approach. "Any social reintegration programme is incomplete if it can't provide people with a way of making a living that is respectable and socially accepted," he says.
Henríquez has faced resistance in his new life. "There are many people who don't believe that gang members can change," he says. "But they can, I've seen it in myself and I've seen it in other people as well. If there are opportunities, I know that a gang member can change and be different."